Board of Directors
Roberta Kozuch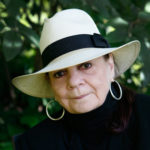 Roberta Kozuch received her Bachelor of Arts Degree in Painting and Printmaking from Northeastern Illinois University and her Master of Science Degree from IIT, Institute of Design in Visual Communications.
Her teaching credentials include the programs in Graphic Design and Visual Communications at Loyola University of Chicago, Notre Dame Univesity, South Bend, Lake Forest College, and Columbia College, Chicago. She retired as a Full Professor
from Illinois Institute of Art, Chicago in 2012.
In 1985 she took a sabbatical from Loyola and started her own design business, Kozuch Design. She expanded her business in 1989 to Kozuch & Associates Design and Advestising.
Cathi Teas-Rogers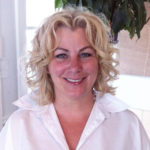 As a 25 year business professional, I do not have much formal training as an artist but have always had a creative view of the world. As a kid and adult, I have taken some classes to help formalize my creative side. I try to create objects and material that are fun, silly, and enjoyable for people around me. As a 5 year birdhouse artist, I always try new concepts to push my talents and vision of art in my mind.
Arnie Feinberg - President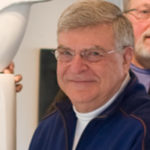 BS and MS degrees in Civil Engineering from the University of Illinois
Worked 36 years for Exxon
Volunteer work:
CASA ( Court Appointed Special Advocate)-Surrogate for children removed from their parents for abuse
Parks Board in the City of New Buffalo Harbor Country Public Arts Initiative Board
Roger Harvey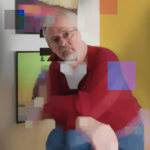 After attending Chicago's American Academy of Art and the School of the Art Institute, Roger Harvey starting out as a graphic designer, eventually owning his own Chicago studio, RHI Graphic Design. He has won numerous graphics awards, been widely published, given workshops, lectured and shown his graphics work extensively. Roger is also an accomplished mural artist, having completed dozens of murals including two murals for the late actor Dennis Farina. In 2003 he opened the Roger Harvey ART Gallery in New Buffalo Michigan, where he shows his works of large acrylic landscapes on canvas which are represented in many corporate and private collections nationwide.
Tim Rogers - Treasurer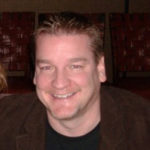 A native of New Buffalo, Tim founded Fusion Design Group in 1998 utilizing an extensive background in the graphic arts. After graduating from Ferris State University majoring in Commercial Art and Design, Tim worked for prominent Michigan and Indiana ad agencies sharpening his skills as an art director for many Fortune 500 companies.
A multiple Addy Award winner for graphic design, Tim's photography has been published in the following print and online publications: Chicago Tribune, North Shore Magazine, Footlights and Chicago City Woman/North Shore Woman, Today's Chicago Woman, Chicago Magazine, Men's Journal, Lake Magazine, Gold Coast Magazine, Lakeland Boating, Great Lakes Angler, Shore Magazine, Midwest Living, Harbor Country Guide.
In 2011, Tim's photography was selected as the cover of the Harbor Country Guide.
Tim's personal artwork as a resident artist is showing at the Roger Harvey Gallery in New Buffalo.
Angela Reichert - Secretary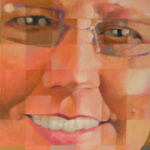 Using techniques that she has developed over the years, Angela creates mixed media collages and framed dimensional art compositions. She layers handmade and watercolor papers, embossed metal, gold leaf, anodized aluminum wire, non-endangered fish skin leather, wood and found objects. These compliment her use of acrylic paint and oil pastels. The results are bold, brilliant, whimsical works of art that draws the eye of the beholder into a dimensional world of shapes, colors, texture and balance.
Angela began exhibiting at outdoor shows at the age of twelve, while studying at the Kalamazoo Institute of Arts, in Michigan. In Florida, during her high school years, she studied at the Venice Art League. She received a scholarship to attend the Ringling School of Art & Design in Sarasota, Florida and graduated Magna Cum Laude from the International Fine Art College in Miami, Florida. Angela is the co-owner and artist-in-residence of WOW Gallery in New Buffalo - a colorful funky, fun, eclectic collection of contemporary art.